Welcome To Tiller Software Company Limited
TODCM Is The Largest Open Source Project In Thailand!
We are an open source software firm located in Bangkok, Thailand. We specialize in education related open source web applications. Tiller Software was incorporated in 2009 by David Tong whom is an American software consultant with over 20 years of enterprise software and product development experience.
We have released the TODCM open source project that is going to revolutionize curriculum mapping around the world. We are actively developing and maintaining the TODCM open source project and we provide TODCM hosting, customization and support services. We are also the only company that have successfully integrated Moodle with student information systems such as PowerSchool and Maze. These are clear indicators showing we are a capable company in the open source education related software field.
Template Object Driven Curriculum Mapping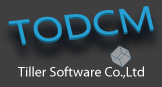 TODCM is the world's first and only open source curriculum mapping software application. We at Tiller Software believe education is the one single most important solution to most of the world's problems. Curriculum mapping software is a tool that helps educational institutions to fine-tune and maintain their teaching processes and in return students get a improved and consistent learning experience. Traditional commercial curriculum mapping offerings are expensive and cumbersome. Our TODCM project offers a free and flexible curriculum mapping solution.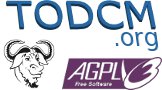 We created todcm.org to facilitate our free open source project - TDOCM. You will find the TODCM project detail, software downloads, documentation and community forums from this site. All the contents including the TODCM source code from this site are licensed as free open source under the GNU AGPL version 3 license. Visit todcm.org now to download a copy of TODCM.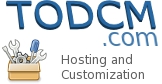 We created todcm.com to offer TODCM hosting, customization and support. This is where you can get help to have your TODCM site up and running and get customization service to make a unique curriculum mapping site based on TODCM to your exact specifications. Todcm.com offers 3 data center locations in USA, Europe and Asia. Visit todcm.com now to see a TODCM demo site.