1% Of Our Revenue Goes To Nonprofit Organizations
There Is No Business To Be Done On A Dead Planet

All our solutions are based on open source software. We offer an array of enterprise level educational solutions to satisfy today's high IT demands from organizations like yours. We have the experience to choose the right open source package(s) to satisfy the needs of any organization. If you are new to open source then please
READ THIS
to give you an idea how open source offers very attractive and cost-effective IT solutions.
It's Cool To Be Green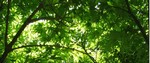 We are working hard to make Tiller Software into a green company and to be environmentally responsible. We have casual dress code in the office and the air conditioning temperature is set a little higher to conserve energy. We also do our best to minimize e-waste (all the computer equipment) which is extremely harmful to the environment. We make our computer life cycle a little longer by upgrading individual components when it is feasible to do so. We donate our old computer equipment to local schools and charity organizations. This is only the beginning and there's so much more we need to do.
Help The Children In Need

Child Development is another major global issue we are deeply concerned. Many children in less developed countries are suffered from the lack of food, shelter, clean water, education and medical care. Every year, we donate some of our revenue to local child development related charities in Thailand. We plan to expand this effort to a global scale when our funding becomes sufficient to do so.
You Can Help Too
By doing business with us, you are actually contributing to solve environmental and child development issues. We at Tiller Software truly believe in the vision of a socially and environmentally responsible business.